webmaster
11 September 2023
A truly remarkable moment unfolded at Kumasi Technical University (KsTU) as the Faculty of Creative Arts and Technology unveiled eleven (11) special academic gowns designed exclusively for the Deans and Directors of the University's various faculties. These elegant gowns, bearing the official University colours and symbols, are set to become the official attire for all ceremonial functions, both within the institution and on external occasions.
The symbolic and meticulously designed gowns were officially handed over to the esteemed Vice-Chancellor, Prof. Gabriel Dwomoh, who subsequently presented them to the Deans and Directors. The creative flair of the Faculty of Creative Arts and Technology is unmistakably reflected in these attire pieces. They serve as a testament to the rich traditions and unwavering commitment to excellence that define KsTU. These gowns not only embody the University's ethos but also symbolize unity and shared values within the academic community.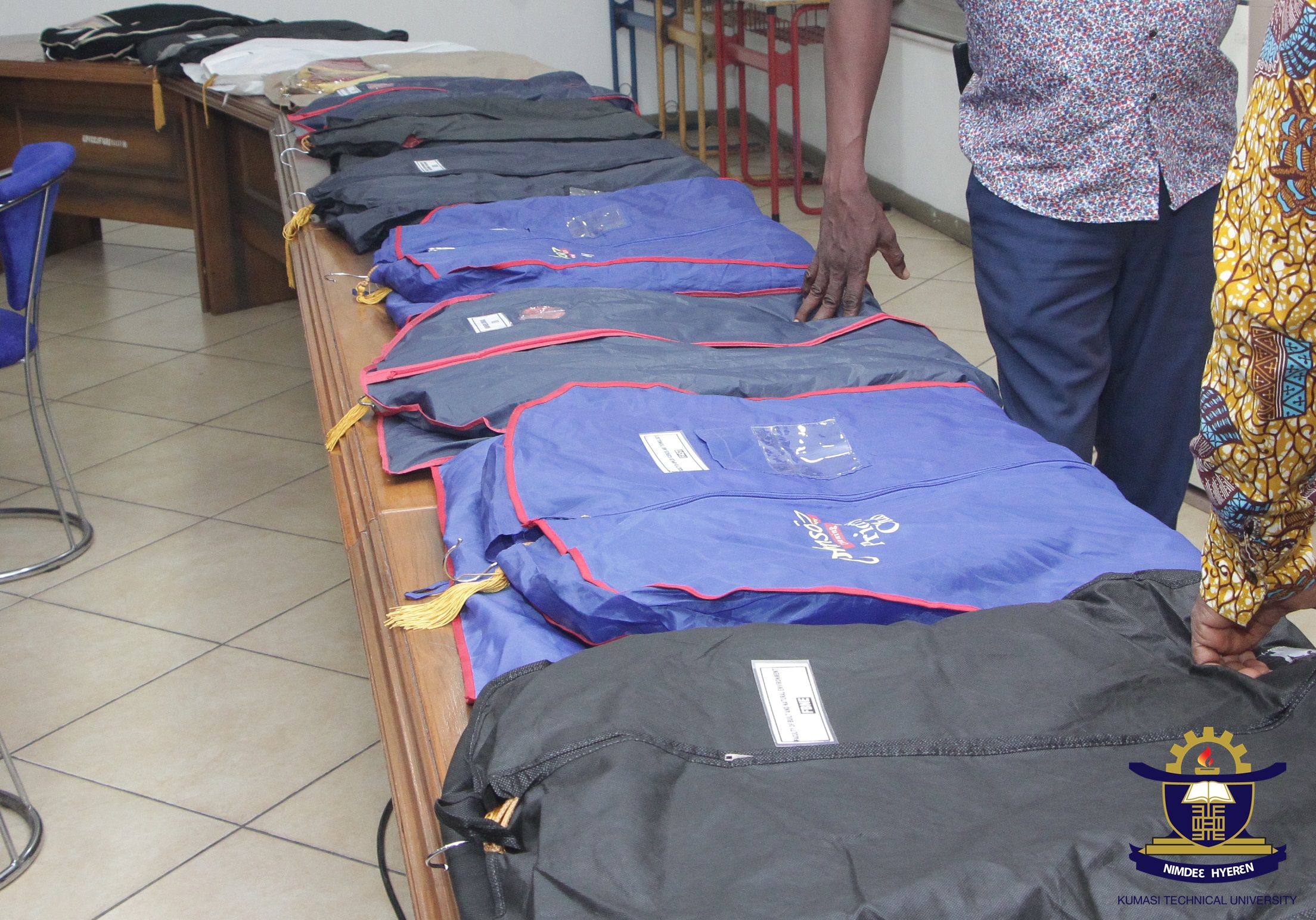 During the unveiling ceremony, Vice-Chancellor Prof. Gabriel Dwomoh shared his thoughts on the significance of these academic gowns. He remarked that these distinctive attires would not only become a source of pride for the Deans and Directors but also project the University's image of excellence, both locally and internationally. This initiative showcases KsTU's dedication to preserving its traditions while embracing innovation.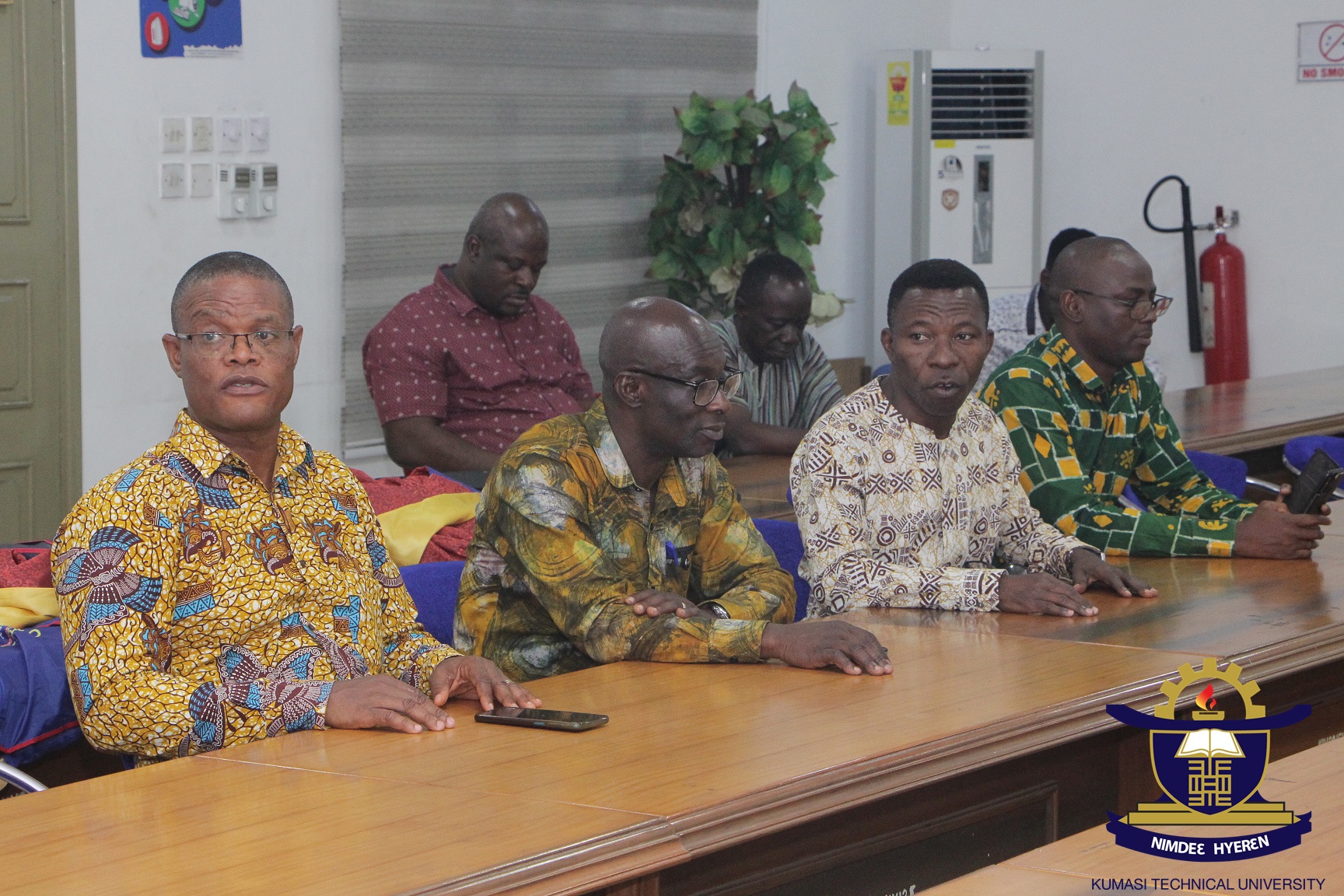 As these special academic gowns become a regular feature at ceremonial events, they will enhance the University's identity and foster a sense of belonging among its academic leadership.
Kumasi Technical University continues to stand as a beacon of knowledge, innovation, and unity, and these gowns stand as a physical representation of these values. As they grace various ceremonial functions, they will symbolize the institution's unwavering commitment to academic excellence and tradition.
Source
UNIVERSITY RELATIONS OFFICE