On the 20th of February,2023 Kumasi Technical University (KsTU) held its 31st matriculation ceremony to welcome it's Freshmen of the University at the sports complex.
About 5,401 fresh students out of the 7,258 applicants have been offered admission into Kumasi Technical University (KsTU) to pursue various programmes of study for the 2022/2023 academic year.
Addressing the Students , Ing. Professor Osei-Wusu Achiaw, the Vice Chancellor (VC), explained that the number comprises 3,497 males (64.7 % males) and 1,904 females (35.3%).
The Vice Chancellor stated that matriculation is a rite of passage which also legitimises the status of all freshmen and women as members of the University, upon whom academic and social rights, as well as other privileges are conferred. He noted that the occasion equally imposes on students some obligations and responsibilities, and also reminded them that these rights and responsibilities always go together.
Ing. Prof Osei-Wusu Achaw stressed that the oath sworn at the ceremony is indicative of the contract they have entered into with the University, by which they are bound to strictly adhere to all rules and regulations of the University.
In his speech he also added that breaking the Oath can attract dire consequences, adding that it has the potential of jeopardising their academic career.
The VC also reminded them to take note that the University maintains high academic standards and will therefore not compromise on them and advised that they pay attention to their lecturers and cultivate the habit of reading and working hard in order to position themselves to excel academically, hence the need to work diligently and to have a brilliant start.
He reiterated that, their success in life will depend on how they fare in this first phase of academic journey and called for total commitment to the purpose for which they are at the University.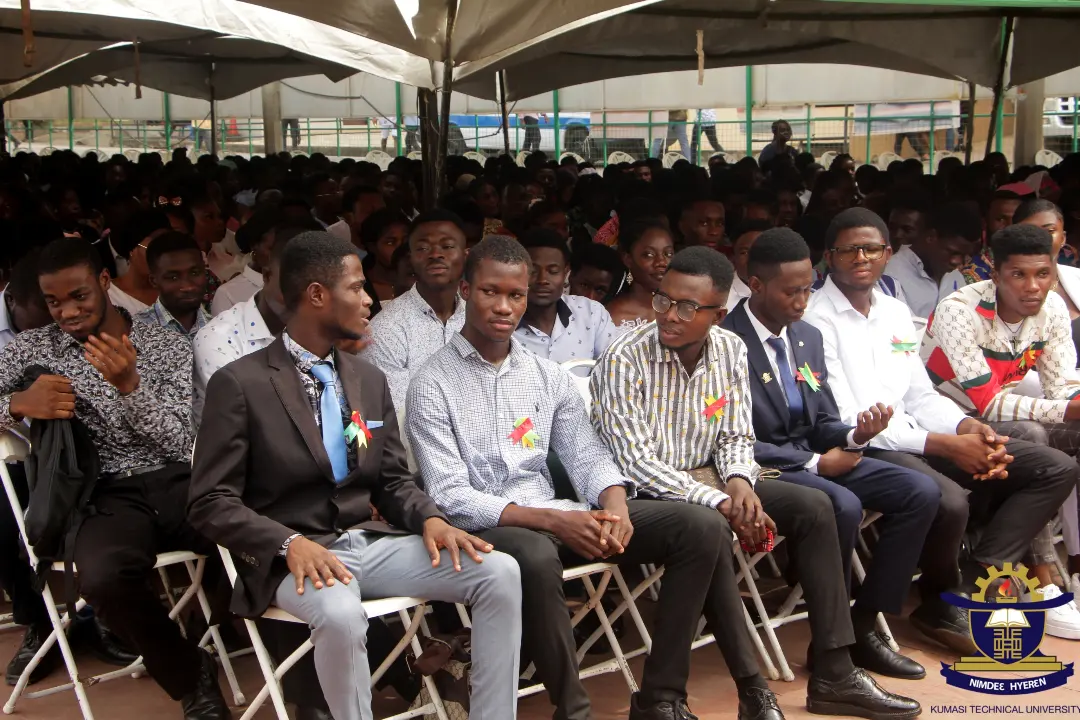 Source
University Relations Office