Students of the Kumasi Technical University have elected Mr. Isaac Mensah as President of their Students' Representative Council (SRC) for the 2022/2023 academic year. Master Isaac Mensah affectionately called IKE4THEPEOPLE emerged the winner of the keenly contested elections following a massive campaign drive.
Though his opponents injected much energy into the race, he still stood tall regardless. Isaac Mensah, in the Presidential race, came up against 4 others and garnered a total of 1,813 votes which represented 37. 89 %. Isaac Mensah now has the mandate to fulfill his ambitious promises of providing the solution to hostel accommodation challenges on campus, among others. The runner-up, Gyamfi Paul, followed from a distance with 1,105 votes.
The organisation of this year's KsTU SRC election has been tagged as historic, following the declaration of results a few minutes after the end of polls due to adoption of E-Voting by the students which which made it possible for the system to collate everything on its own and produced the results afterwards.
According to the Electoral Commissioner, Mr. Emmanuel Akomeah, this feat was achieved because of the "strong" team he had built.
Emmanuella Antwi beat two others to become the General Secretary-elect. She had 1,968 votes of the total votes cast. Sandra Eghan came out with a massive win as she garnered over 3,131 votes for the Women's Commissioner position.
The Students' Representative Council in all universities and other institutions is the highest decision-making among the students that works hand-in-hand with the management bodies of institutions to provide the best for the students and also resolve their concerns. The development of SRC in schools is for student governance to be based on participatory democratic values in the development of the youth.
As the results came out yesterday, smiles were on the faces of the campaigners, supporters, and voters of Master Isaac Mensah, as he came out successfully as the winner of the 2022/2023 election organised in KsTU by the students' electoral commission.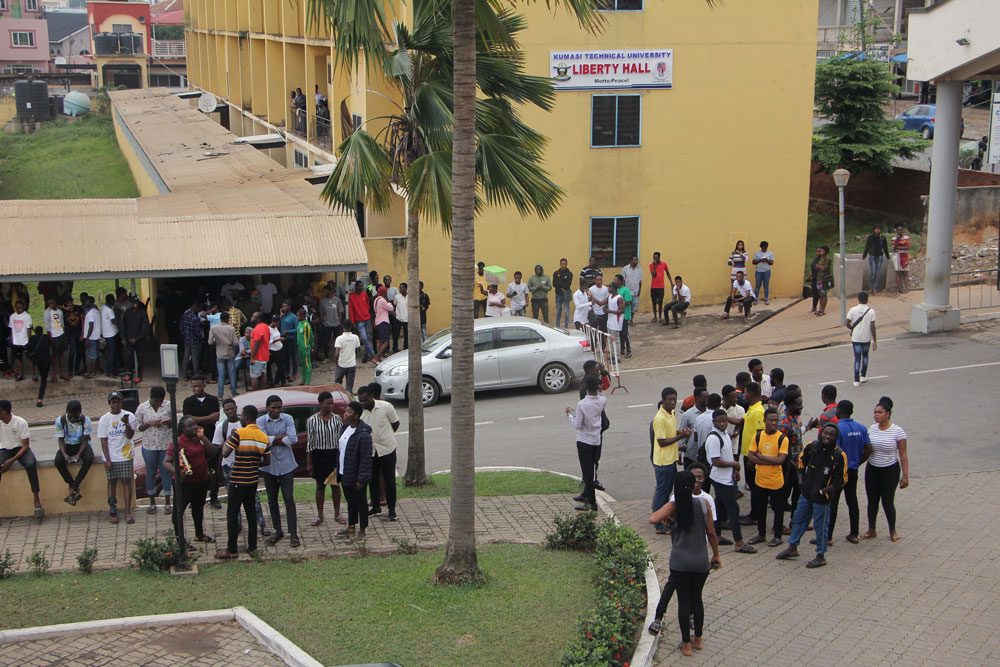 Source
University Relations Office